In today's hobby world where we think-build and improvise on it. We all need something as per our need or our build requirement. In such condition we can either try to find something similar or close to it. But what if we could design a model and get it ready. Well practically if we go for manufacturing its next to impossible to get just few pieces manufactured, if at all we do it would be cost very very high. Secondly what if we are in prototyping stage where we are bound to make mistakes and prototype can change. The again manufacturing and model would cost so high.
In such case we can take help 3D Printing where you can make a 3D model and then print using either TPU or PLA (and PETG in future). This makes the life simple/easy and pocket friendly since it costs a lot less than manufacturing and prototyping becomes easy. The only task is make a 3D model (or get something from open source library) and get it printed. Once you are satisfied you can go with the large scale manufacturing.
Think no further and send us (email) the STL file for the 3D to be printed along with the material that you want and get a quote of the same.
QK has been providing its 3D printing services since a long time but it was under wraps, please read following reviews.
Gulzaar FPV:
Quadkopters got me some awesome prints for mounting my gopro and antennas. The print quality with tpu was nearly perfect. 10/10 would order again.
I ordered my Taranis gimbal protector 3d mount from here and it's super durable and looks fantastic. I was actually surprised that it's 3d printed. Using it for almost a year now. I highly recommend to get your 3d printed job done from here as the price is very reasonable and quality is just awesome!!
Ayan:
I purchased case for my Brushed Whoop (BETA65) from QK. The quality of 3d print is really amazing, the tolerances are tight and I like the idea of Dual color design, Loved the battery holding compartments, The entire case fits well in my FPV backpack, Overall QK is always known for it's quality and innovative products. Highly Recommends.
Akash:
Got the 3d printed gimbal protector for Frsky Taranis QX7 which i ordered, quadkopter service is superb and quick, parts printed in 1 day, 3d print quality is very good and also affordable, suggested to all of my techincal friends to use quadkopter 3d printing service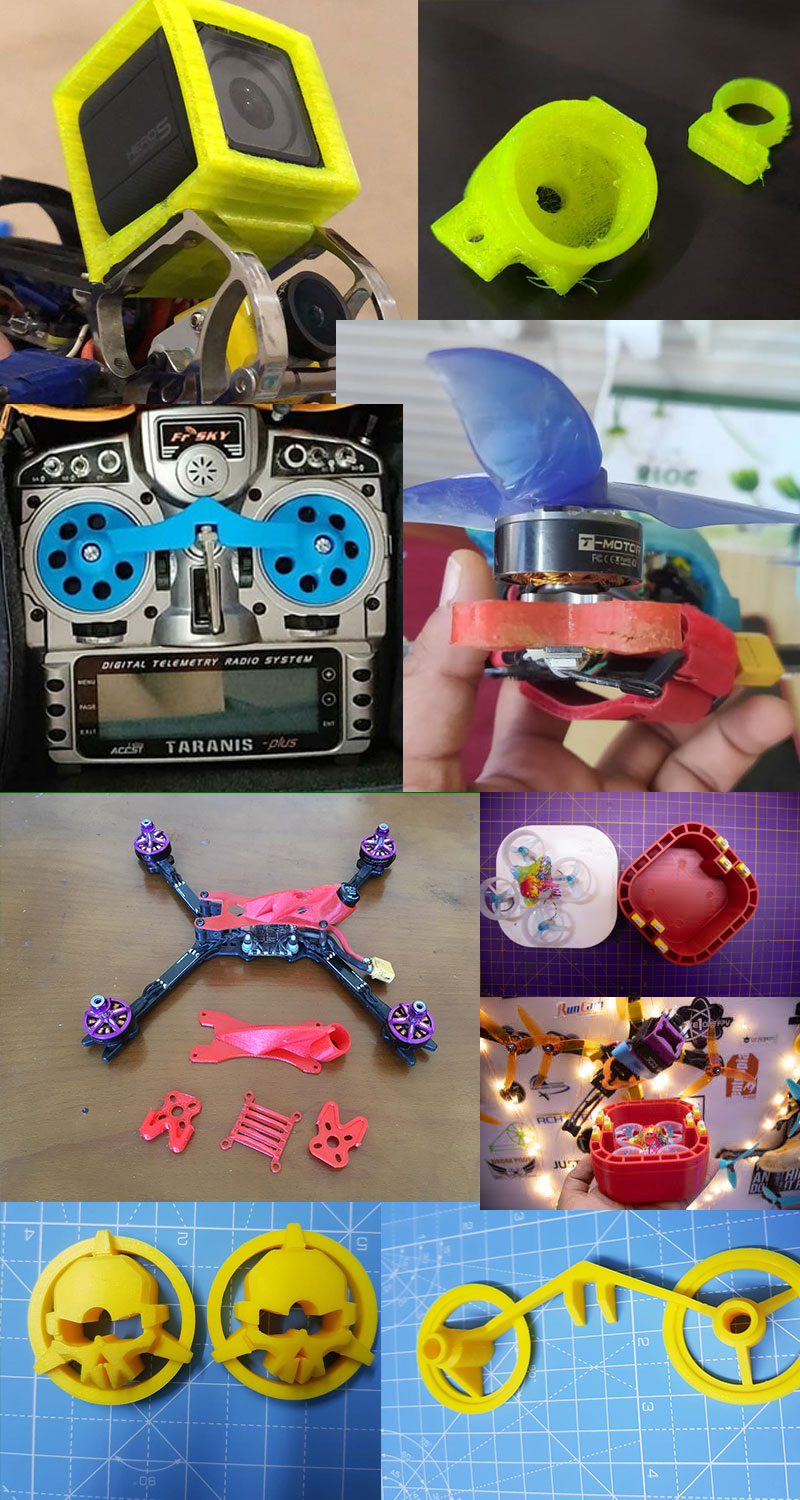 Please note we don't print any model that takes over 12 hours of print time.