UNIQUE ARM GEOMETRY
The Apex DC is a variation on the typical 'dead cat' frame which we have modified to keep the front and rear motors aligned, allowing us to maintain the much loved compressed-x geometry in the motor layout.

This ensures the frame remains balanced and flight characteristics are not compromised, unlike the classic 'dead cat' design which moves the rear motors closer to the body and severely impacts handling.
A major drawback of the Caddx Vista system is that the body of the unit is grounded, this can cause the conductive carbon fiber plates and frame hardware to be grounded too. In an ideal world this is not necessarily a problem, however in the real world it's an accident waiting to happen.
By modifying only the upper and lower main plates we retained full compatiblity with regular Apex arms, using standard 5″ arms at the front and standard 6″ arms at the back.

Included with the ApexDC are newly redesigned 3D printed insulation inserts. This keeps the camera firmly locked in place and reduces vibrations, whilst ensuring it is electrically isolated from the frame.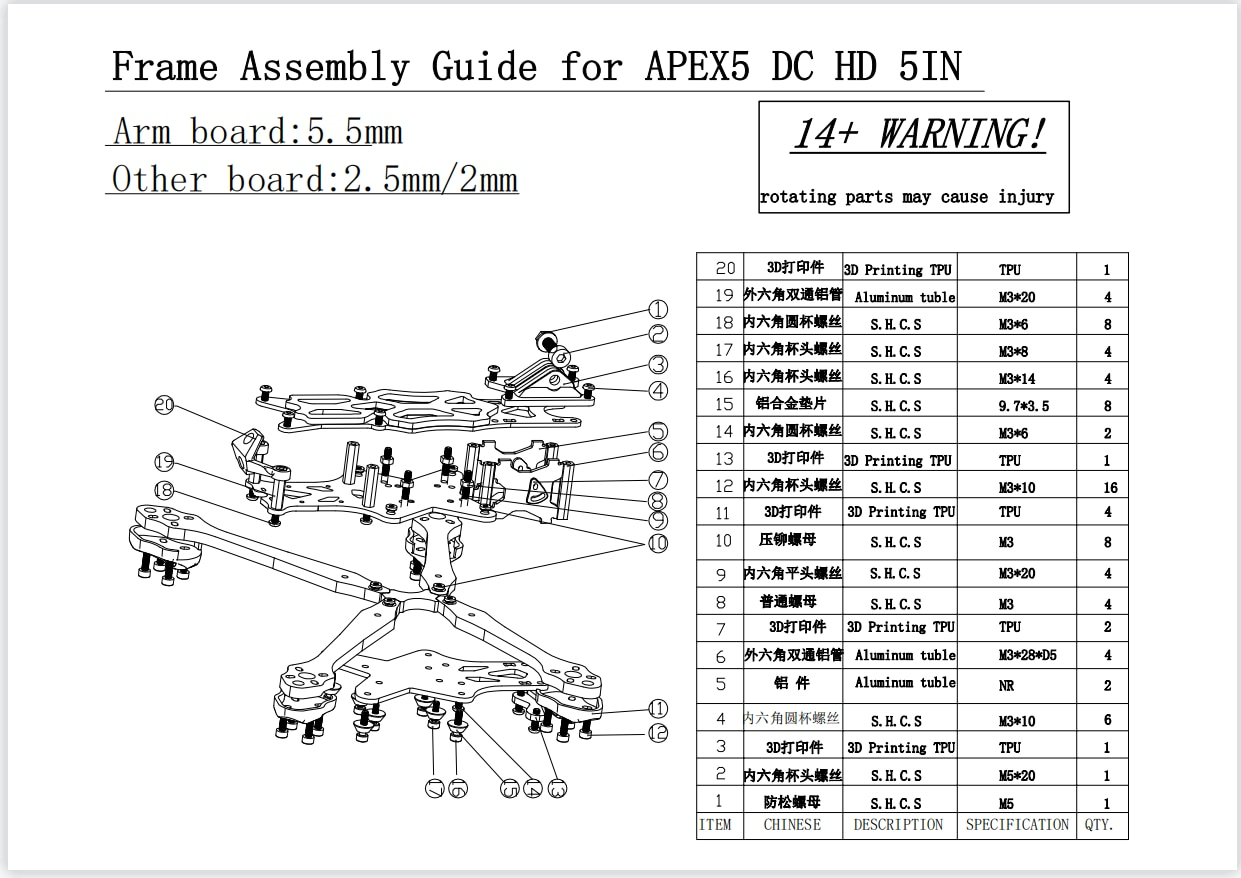 Parameter:
Propeller: 5Inch
Weight about: 163g
Wheelbase: 250mm
Arms plate: 5.5mm
Top plate: 2.0mm
Bottom plate: 2.5mm
Side plate: 2.0mm